Spectacular underwater worlds in Copenhagen's aquarium "The Blue Planet"
Novelis Aluminium creates an adventure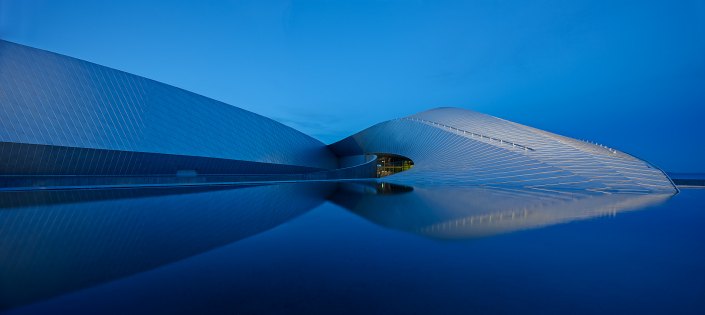 From above it looks like a gigantic vortex: The Blue Planet, Northern Europe's largest and most modern aquarium is situated at the island of Amager, near the Copenhagen Airport. On the landscape, the great whirlpool continues through the terrain, the pools and the sea surrounding the building.

In their project design, the Danish architects 3XN were inspired by the shape of water in endless motion as ocean currents and schools of fish. In the choice of cladding, the architects focused on quality materials with excellent durability. Thus they decided for Novelis pre-painted aluminum since it had proven itself for decades in extreme climates through excellent features such as the seawater and corrosion resistant alloy C4S. The 1,2 mm thick facade sheet with a natural aluminum look is protected with a weathering clear lacquer coat and, thus ideal for forming, transport and installation. In contrast to various other metals Novelis aluminium poses no risk of ground water pollution. This way rain water can be collected and passed on into the aquarium without ablution.

The entire metal envelope consists of approximately 27,000 m² coil-coated aluminum, processed into 40,000 shingles identical in size and form, fixed on a substructure of omega profiles. 200,000 stainless steel clips were used for the non-visible fixing of the façade rhombs.

The offshoot of the "vortex" leads through various organic worlds and presents the underwater world of all continents. Opened in March 2013, the Blue Planet is one of Denmark's biggest tourist attractions.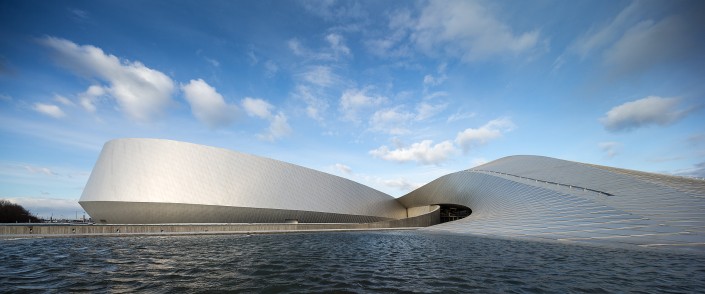 fotos: Adam Mork

Novelis Deutschland GmbH

www.novelis.com
sales.goettingen@novelis.com


Not just aluminium, Novelis Aluminium™