News: Batimat Paris 2011
Novelis showcases innovative aluminium surfaces on Batimat Paris 2011

Hall 1, Aisle H, Booth 24
07.11.2011 – 12.11.2011<br/>
Futuristic Architecture in a Unique Geometry

Middelfart Savings Bank- creative architecture made of Novelis pre-painted aluminium

The architects 3XN, commissioned by Trekantens Ejendomsselskab A/S, created new dimensions in function and design for the new head office of the Middelfart Savings Bank on the Danish island of Funen, which was opened in Spring 2009.

The building is located on the waterfront of the port of Middelfart, close to the historic town centre. It stands out due to its extraordinary geometry, featuring a unique and strikingly tilted roof construction.

The complete facade consists of 1,500 m² of ff2 pre-painted aluminium sheet, while 1,200 m² of FALZONAL (also standard pure white) pre-painted aluminium sheets in double-standing seam technology were used for the gable. The remaining parts of the roof were covered with 1,500 m² of edged ff2 pre-painted aluminium.

The project received the "MIPIM Future Project Award" that is given to innovative building projects throughout the world.


Outstanding Novelis performances for architecture

A1 fire rated, non-flameable according to DIN EN 13501
Outstanding permissible load (96 MPa) and optimum weather resistance
Certified for building above 150m tall
100% recyclable
Novelis Inc.- the leading producer of rolled aluminium and coil- coated aluminium.

Be inspired by innovative pre-anodized or pre-painted aluminium surfaces for modern architecture.
Come and see us at the Batimat exhibition in Paris.

Novelis Europe

Tel.: 0049 551 304-0↵
Email: sales.goettingen@novelis.com↵
www.novelis.com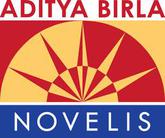 Brighter ideas with aluminium