Novelis facade materials for highest safety
We are currently receiving requests from our customers and public, and would like to inform you about fire safety: Novelis solid facade products are non-combustible!

Under building regulations, in Germany only non-combustible materials can be used in buildings exceeding heights above 22m. For public facilities such as nurseries, schools, hospitals, airports etc., only non-combustible materials can be used - irrespective of the height of the building.

However, in other countries several fires of high-rises with devastating consequences due to flammable facade materials have been observed in recent years.

Aluminium does not catch fire: Novelis solid aluminium for facades and roofing has been certified in accordance with the latest DIN EN 13501 and DIN 4102 respectively 96/603/EG non-combustibility standards - Novelis facade products received the highest rating of A1 in the combustibility tests.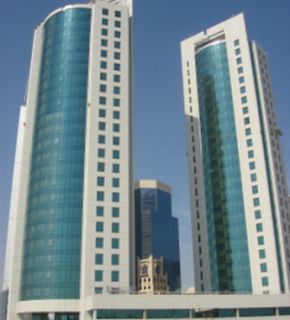 The restored Al Nasr Towers using A1 fire rated Novelis ff3

Our facade products - J57S®, J57S UP®, J73A®, J73A UP®, B57S®, B73A®, FALZONAL®, ff2® und ff3® -
are therefore suitable for buildings with highest safety requirements:

- Non-combustible
- No smoke gas development + no drip-off in case of fire

Due to its` excellent UV resistance as well as its` outstanding permissible load, Novelis façade products are used in various climate zones around the world.

Novelis Deutschland GmbH

www.novelis.com
sales.goettingen@novelis.com