Innovations in Aluminium
Novelis, world leader for surface-finished and coil-coated aluminium products, presents innovative surfaces and fascinating facades.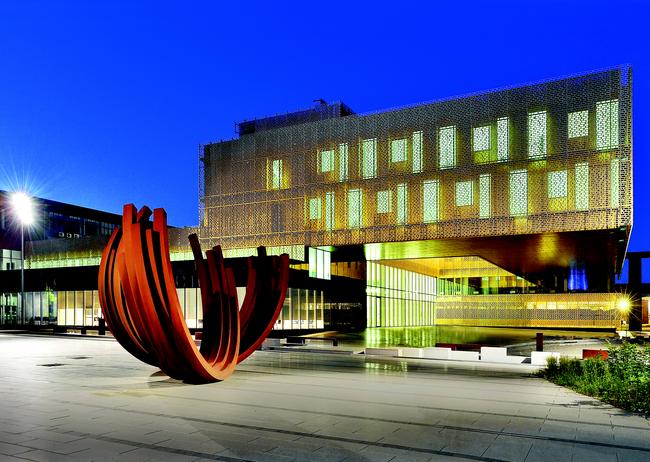 Gaze at the champagne gold skin of L'Orangerie showcased at Novelis' booth. The façade surface of the corporate headquarters of the Belgian mechanical engineering group, Cockerill Maintenance & Ingénierie (CMI), was clad with Novelis J57S® batch-anodized aluminium. Novelis J57S® is weather-resistant and non-flammable. Impressing references all over the world demonstrate the use of J57S® anodizing quality for interior and exterior architecture.
NOW: J57S UP® - the new generation of Novelis anodizing quality convinces with it's outstanding consistency of color and gloss levels and with it's permanent metallic brilliance.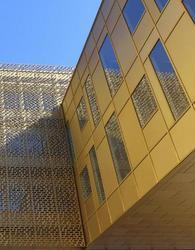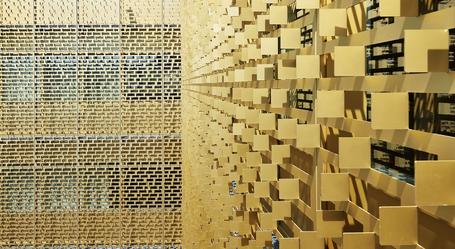 NEW in the Novelis product range: coil-anodised Novelis G77Ac impresses with natural coloring
Unlike conventional eloxal tones, the typical matt grey tone of the new G77Ac does not develop during the anodizing process by adding coloring substances, but due to its special surface structure and alloy.
Thanks to the firm bond between surface and basic material, G77Ac is perfectly suitable for further processing like roll, forming, edging, bending etc. The innovative aluminium panel G77Ac can be produced with an anodizing layer in 10, 15 and 20 µm and the range of anodized surface layers can create a variety of grey color shades.
Visit us at BAU exhibition 2017 in Munich, 16th - 21st January 2017
Hall B1. Booth 131
Novelis Deutschland GmbH

www.novelis.com
sales.goettingen@novelis.com