Novelis Aluminum used for Olympic power station
Powerhouse appears in a new light

Over the course of the Winter Olympics and Paralympics 2014 in Sochi, several constructing projects were tendered.

The goal was to remodel everyday buildings into innovative and artistic structures. Amongst these, the power plants in Rosa Khutor and Poselkovaya were chosen. It was important to find a way to change them from unimpressive constructions into unique attractive buildings.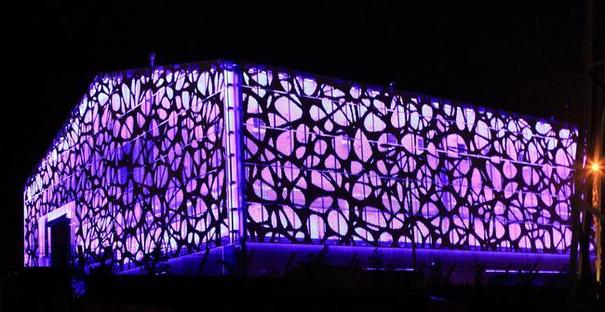 The architect Karen Saprichyan - teaching at the "International Academy of Architecture" - conceived the winning design using Novelis ff2® pre-painted aluminium.

On one hand, the material was chosen for its high-strength and sea water resistant alloy whilst on the other, its high-quality PVdF-coating delivers a long lasting and imaginative facade design. For each power plant about 1,400m² of pre-painted Novelis aluminum was used. The perforated pre-painted facade panels give the building their unique appearance.

Another significant attribute for the power plant construction was fire safety. Novelis facade material ff2® is non-combustible and has a fire-rating of A1 according to DIN EN 13501, thus ensuring maximum fire protection.

Novelis Deutschland GmbH

www.novelis.com
sales.goettingen@novelis.com


Not just aluminium, Novelis Aluminium™