Opening of the Childrens Hospital in Moscow - giving hope to hundreds of children
Europe's largest hospital for children with cancer features a façade made from Novelis ff2® pre-painted aluminium

| | | |
| --- | --- | --- |
| | | |
Novelis Inc.- the leading producer of rolled and coil-coated aluminium.

It was the dying wish of one Russian child to the country's president: a new hospital for the treatment of children suffering from cancer.

And on Children's Day in June 2011 that wish was fulfilled when Europe's largest Federal Research and Clinical Center of Pediatric Hematology, Oncology and Immunology was officially opened in Moscow by Russian Prime Minister, Vladimir Putin.

The new facility has received international acclaim both for its facilities and also for its colourful design, which was achieved using Novelis pre-painted aluminium sheet.

With children firmly in mind, architect Andrea Asadov selected pre-painted Novelis ff2® aluminium sheet in a variety of eye-catching colours. Orange, green, blue, red, yellow and purple stand out against the white and grey base tones and this bright design is intended to have a positive effect on the emotional well-being of children using the facility.

Two millimetre thick ff2® sheet was selected by general contractor Transumed to cover the building's 52,000 m² façade. The fabrication and installation of the facade cassettes were executed by the Moscow located facade specialist SMK.

| | | |
| --- | --- | --- |
| | | |
Outstanding performances for architecture

ff2® pre-painted aluminium has been specially developed by Novelis for facade applications. The product's weather resistance, excellent flatness and span widths make it the ideal material for façade cladding. The colour consistency and durable finish on ff2® is produced using a coil coating process and is 100% recyclable. The material is non-combustible and A1 fire-rated acc. to DIN EN 13501.

Novelis Inc.- the leading producer of rolled and coil- coated aluminium.

Be inspired by innovative pre-anodized or pre-painted aluminium surfaces for modern architecture.

Novelis Europe

Tel.: +49 551 304-0
Email: sales.goettingen@novelis.com
www.novelis.com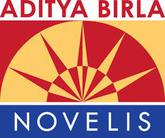 Brighter Ideas with Aluminium