Batimat 2011
Novelis showcases innovative aluminium surfaces on BATIMAT Paris 2011

Aluminium for Sustainable Buildings

Hall 1, Aisle H, Booth 24
07.11.2011 – 12.11.2011
Masdar- Bringing the desert to life

Masdar City is a visionary project which aims to redefine notions or sutainability.

Masdar City, currently under construction in the Emirate of Abu Dhabi, will be the world's first carbaon-neutral city. Novelis aluminium will play a key role in the city project, being used extensively in the construction of university buildings.

Around 30 kilometres east of Abu Dhabi's eponymous capital, close to the emirate's international airport, Masdar City is slowly coming to life. Six square kilometres in size, the city was designed by none other than world-famous modernist architect Norman Foster. When it is completed in 2016, it will house around 50,000 people and 1,500 firms. But it's the city's unique eco-friendly approach that makes Masdar so different from other modern developments. Thanks to its innovative energy-saving design, each person in Masdar will use 75 per cent less electricity and 60 per cent less water than in a normal city. Masdar will also be carbon-neutral and produce zero waste.

In keeping with the university's focus on being carbon-neutral, only sustainable materials will be used in its construction. For example, a single block of student accommodation will use 7,000 square metres of 2mm Novelis aluminium façades in 'new copper' colour. Stairways in the university buildings will use around 1,500 square metres of 2 mm Novelis aluminium façades in 'crystal silver'. In both cases, the facades will be made of the specially developed alloy ff2ECOplus.

Novelis' ff2ECOplus is a high performance, pre-painted aluminum facade product that meets the Masdar City requirements for building materials with the lowest possible carbon footprint, taking into account production and end-of-life recyclability. Furthermore, ff2ECOplus, with its high strength and excellent formability, is extremely durable with low life-cycle maintenance requirements. Novelis was honoured in November 2010 with a Silver Gaia Award recognizing the environmental credentials of "ff2 ECOplus for the Masdar City Project.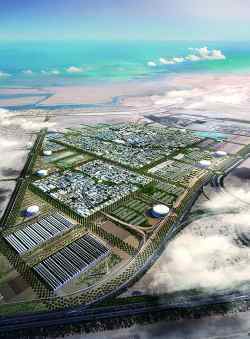 Outstanding Novelis performance for architecture

A1 fire-rated, non-flammable according to DIN EN 13501
outstanding permissible load (96 MPa) and optimum weather resistance
Certified for buildings above 150m tall
100% recyclable
Novelis Inc.- The leading producer or rolled aluminium and coil-coated aluminium.

Be inspired by innovativ anodized or pre-painted aluminium surfaces for modern architecture.
Come and see us at the Batimat exhibition in Paris.

For additional information please contact:

Novelis Europe

Tel.: 0049 551 304-0
Email: sales.goettingen@novelis.com
www.novelis.com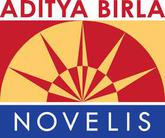 Brighter ideas with aluminium