Creative façade design for car park in Copenhagen
Car park in Ørestad presents stunning façade design made of Novelis pre-painted aluminium FF3®

In line with its urban development goals, the city of Ørestad, Denmark set its sights on reducing street parking options in order to allow passers-by to better enjoy the city's diverse façade composition. As a result, Ørestad's fourth car park was opened in 2013, encompassing more than 23.000m2 over eight stories.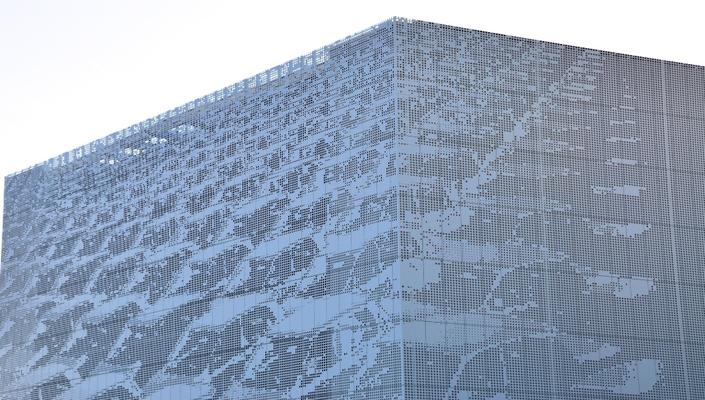 The design from the architectural office CCO, Christensen & Co A / S, Copenhagen focused primarily on integrating and blending in with the surrounding apartment buildings. At the same time the façade design needed to indicate it serves as a car park, therefore motorists should not be distracted by signs only by the façade design itself.

Images of automobiles made of perforated aluminium are visible from the street sides and ensure a harmonious balance between the park house and its surroundings.


For the implementation of this exceptional architectural idea Norisol A/S, Skovlunde installed the 3mm Novelis ff3®pre-painted aluminium sheets.
In addition to its eye-catching design, the perforated façade also serves as a natural ventilation system so that use of the electronic ventilation system can be reduced to a few days a year.

Exceptional facade cladding with perforated design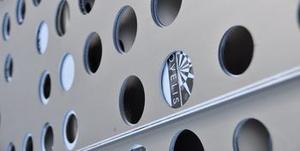 The exceptional workability, high permissible load and corrosion resistance of Novelis FF3® pre-painted aluminium allowed these individual accents in the facade design. Moreover, FF3® is eco-friendly as it is 100 % recyclable, non-flammable and is A1 certified, the top rating given under the European fire standard DIN EN 13501.







Novelis Deutschland GmbH

www.novelis.com
sales.goettingen@novelis.com


Not just aluminium, Novelis Aluminium™